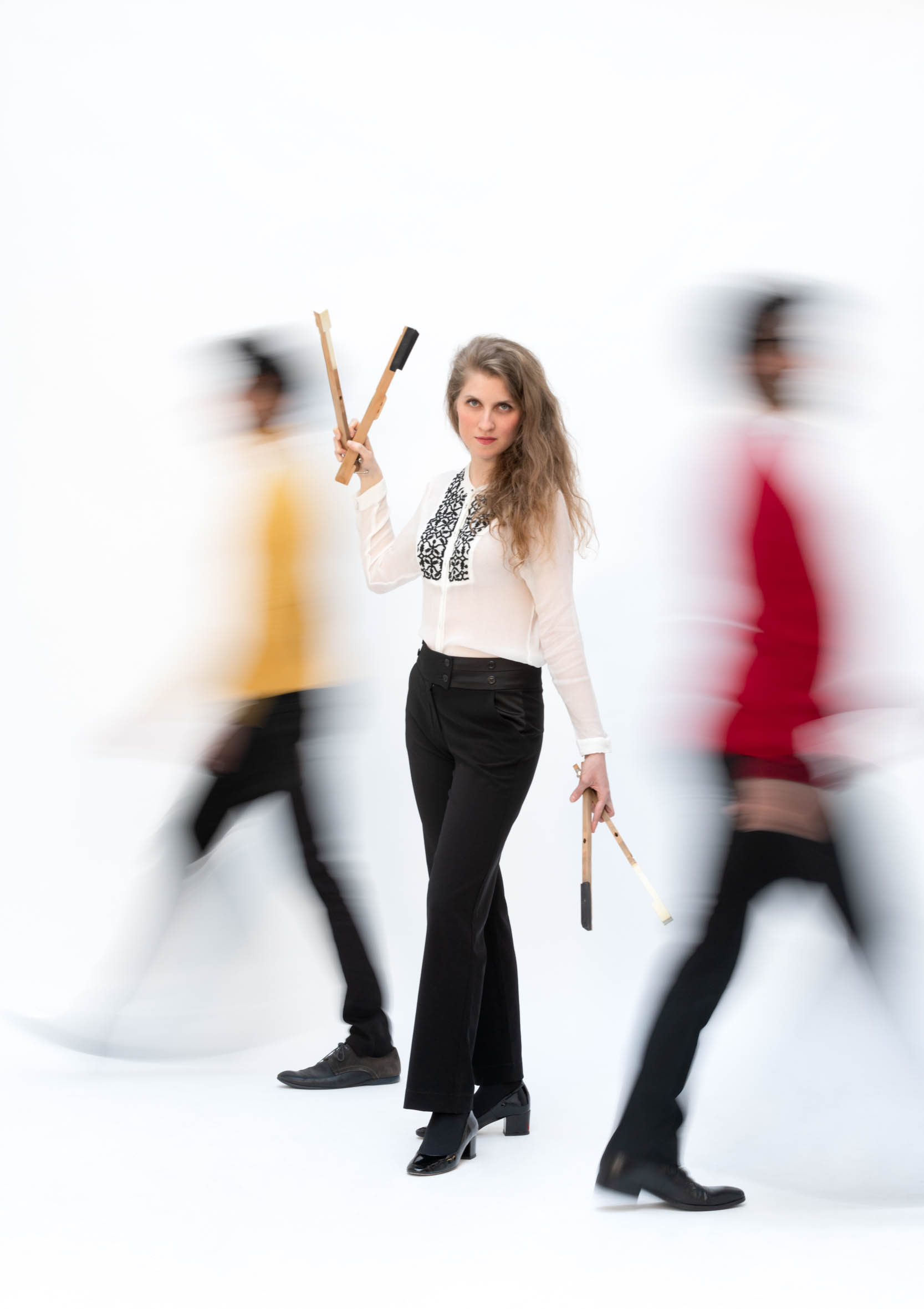 The pianist Natasha Roque Alsina was born in Paris into a musical family. Ever since she gave her first concert at the Salle Cortot at the age of 10, she has been performing regularly. She has played as a soloist with the LSO (Lucerne Symphony Orchestra) under the direction of James Gaffigan, with the Argovia Philharmonic Orchestra, the Lucerne Festival Strings and the orchestras of the Conservatoire de Lille, Aix-en-Provence and Saint Maur, in concert halls such as the KKL in Lucerne and the Victoria Hall in Geneva, but also at prestigious festivals such as the Roque d'Anthéron (ensemble in residence), the Festival des Nuits Pianistiques, the Centre de musique de chambre in Paris, Piano en Saintonge, the Moments Musicaux de Chalosse, the Festival Jeunes Talents, the Festival des Ravéliades, the Piano Festival in Geneva, the Swiss Chamber Music Festival, the Schubertiades de Sion. She was broadcasted live on several occasions on France Musique and on the Radio Télévision Suisse – Espace 2.
In 2019, this chamber music enthusiast formed the Trio Ernest with violinist Stanislas Gosset and cellist Clément Dami. A month later, they won the ProQuartet award at the FNAPEC European Competition and thus started performing across Europe. In September 2020, the Trio was nominated Artist in residence at the Queen Elisabeth Music Chapel.
Natasha has won various international prizes and awards, among them the first prize in the Yamaha contest (2008), the second prize Edwin Fisher (2011), the first prize at the Bourse Hella Siegrith (2013, 2016), the Grand Prix Maurice Ravel (2015) and the Orpheus Competition special prize (2018). She attended the CRR (conservatory with regional influence) of Saint-Maur in Romano Pallottini's class, before being unanimously accepted at the Conservatoire de Paris in 2008 in Theodor Paraskivesco's class, then in Nicholas Angelich's (with Franck Braley as his assistant).
At the Conservatoire she obtained a bachelor's degree in piano, in chamber music (in Claire Désert's class) and in choral conducting (Erika Guiomar's class).
In 2012, she furthered her studies at the Lucerne University of Applied Sciences and Arts in Konstantin Lifschitz's class, where she obtained her first master's degree (first-named) before shifting to a second master's degree as a soloist. Throughout her whole career, Natasha had the privilege of benefiting from precious advice of her father and of numerous musicians she met through Masterclasses or Academies, such as Menahem Pressler, Jean-Claude Pennetier, Hamish Milne, Anne Queffelec, Avedis Kouyoumdjan, Robert Levin, etc.
With a Certificat d'Aptitude aux fonctions de professeur de musique (lit. "certificate of aptitude to the music teaching functions"), Natacha teaches the piano at the Conservatoire populaire de Genève (CPMDT).