"The only really safe name is Ernest" Oscar Wilde, 1895.
LIEBER JOSEPH
The Ernest Trio has signed up with the prestigious Aparté label for an upcoming CD focused on Joseph Haydn, in a program full of surprises!
Rendezvous in April 2023 for the recording at the Queen Elisabeth Music Chapel and at the beginning of 2024 for the release of the disc.
FRANK COMPLETE CHAMBER MUSIC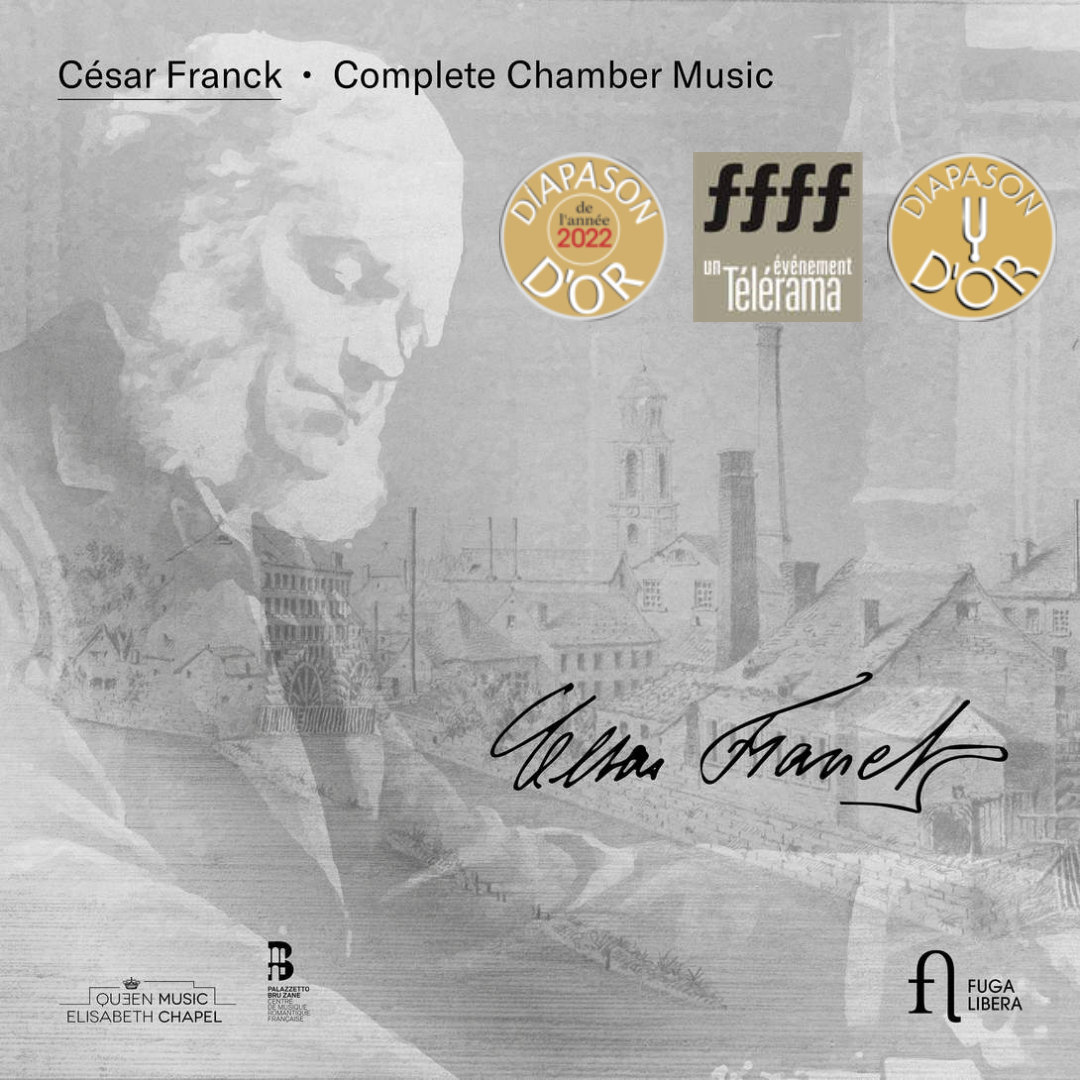 The Trio Ernest participates in the complete chamber music of César Franck by recording the Grand Trio CFF 108 for the label Outhere – Fuga Libera.
Acclaimed by the critics, the box set multiplies the awards: Diapason d'Or of the year 2022, coup de coeur du Figaro, FFFF event Télérama etc.
Jean-Michel Molkhou awards a Diapason d'Or to the complete set which "allows us to taste, under the fingers of the Ernest Trio, the cheerful panache of the Grand Trio in C minor", Thierry Hillériteau salutes in the Figaro "the youthful ardor of the Geneva-based Ernest Trio" and awards his favorite of the week to the box set. Classique News also notes the Grand Trio CFF 108, "crackling and strongly contrasted" before concluding: "One could not listen to performers better engaged in this complete work".
Order available on the Outhere website : https://outhere-music.com/fr/albums/franck-complete-chamber-music